PRODUCTS
P1 DSP Processor
---
The P1 is a high performance Embedded RISC/DSP with over 32MBytes of SDRAM and up to 16Mbytes of Serial Flash the P1 is able to handle large applications with ease.
Hexapod Simulator Coming
---
Our new Stewart Platform Hexapod simulator is nearing completion and will be released soon.
Amber MicroWeb Servers
---
The Amber MicroWeb Servers are low cost entry level IP application processors for 10BaseT embedded control . With an open source OS and GNU tools the Amber family brings Ethernet connectivity to embedded applications.
---
The MK4c+MM160 is a multi-axis 3.5A bipolar stepper controller/drive combination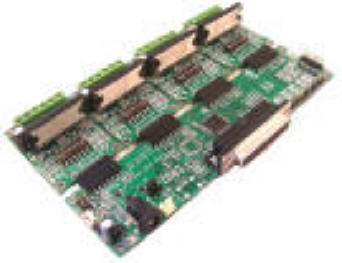 ---
The IMU6410 is an compact, low cost, battery or USB powered Inertial Measurement Unit (IMU) with either 9 or 10 degrees of freedom. IMU6410 Technical Reference Manual.
GenY32 Smart G Code Controller
---
The new GenY32 Smart G Code Controller with 32bit Processor will be available March 19th